You're welcome to learn foreign languages!

Language lessons for people and companies who value their time.

Courses take place in Tallinn downtown at Narva mnt 7, in room nr 540, at Tuleviku tee 10 in Peetri and via Skype.
Kirjatäht OÜ
---

Kirjatäht OÜ was established as a language school in 01.02.2015 in Tallinn. We also offer text editing and translation services. Our teachers are highly educated.

Language school Kirjatäht is for people and companies who value time and quality. In exchange we value each lesson that you have booked.

You will gain vast and comprehensive knowledge that won't let you down in language level exams. Our clients start to speak quickly and they pass exams with flying colours. Our clients score 80–100% in language level exams. Foundation INNOVE will compensate maximally 320€ for each language level if you will pass the exam and score at least 60%.

Kirjatäht OÜ offers high quality Estonian, Finnish, English, German, Russian and Italian language courses at levels A1, A2, B1, B2 and C1.
Length of each course is 120–210 academic contact lessons and completing it successfully is a prerequisite for continuing with the next course. Since the speed of learning depends on the abilities and motivation of learners we recommend taking 120 (levels A1–B1) or 210 (leveks B2–C1) academic hours to study one level.
Homework will be added to contact lessons.

Upon completing the course successfully a certificate will be issued to the learner.
If the learner has at one point interrupted his/her studies and wishes to continue or vice versa, needs to quit the course, a certificate will be issued to the learner.

Starting from 1.01.2016, Kirjatäht OÜ has an Estonian Unemployment Insurance Fund training card.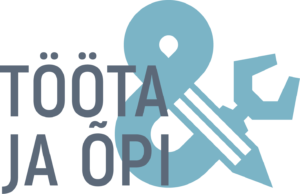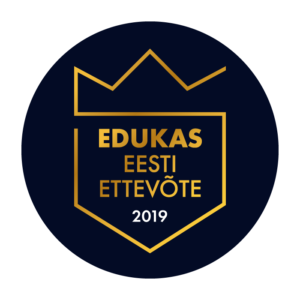 Education license issued by the Ministry of Education and Research
Reg kp 28.08.2015
1.1-2/15/341
Text editing and translation services
Preparation for state examinations in Estonian language